At SI Services, we proudly offer innovative technology products and strategies to assist individuals with intellectual disabilities
live an independent and fulfilling life!
CAREGIVER App for Supported Living!!
12-2022 We continue development in partnership with CCI College of Computing and Informatics senior students from Drexel University. As parents of a son with autism, we hold a special perspective as technology professionals with real world understanding of autism, intellectual disabilities and strategies to help provide supports to increase productivity.
Would someone you know benefit from additional supports so they can be more independent and not rely on others to complete daily tasks and activities?
_________________________________________________________
PRESENTATIONS:
Please join us for an upcoming Virtual Road Show series "Technology to Support Independence in PA!" People from all backgrounds will be sharing their personal stories and experiences with exploring how technology can support and improve everyday lives. Each session will include scheduled presentations and plenty of time for group conversation, questions, and feedback. Please bring your own experiences to share, so we can learn from each other! Pre-registration is required. Click on the session title to register.
December 13, 2022, 1:00pm-2:00pm
Technology to Support and Enhance Communication
Karen Velocci, President of SI-Services.com and Director of Programming and Technology at The Center at Hampton House — and First and Foremost, Mom to Stefan who is a 25-year-old living with Autism
Co-Presenters: Lauren Enders and Rachael Smolen, AAC Specialists,   Assistive Technology Team at Bucks County IU
_____________________________________________________________________________
SAFETY PREPAREDNESS PROGRAM
Giving individuals with a disability the practice and understanding they need to succeed in critical emergency situations!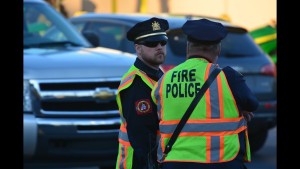 PRACTICE PRACTICE TO SUCCESSFULLY PREPARE!
We provide curriculum and 'Drill' sessions to understand an emergency
WHY? Because individuals with a disability can have challenges in response
WHAT? Active Threat, Fire Safety, and intruder situations
HOW? Technology supports the social situation & breaks down steps
Partner with first responders to develop community relationships
Essential program to ensure everyone's safety
SI was honored to present at the Southeastern PA Safe Schools Symposium.
Parents also need to make certain all family members are prepared if there should be an emergency situation at home.
iPad Educational Program
Classes offer professionals and parents the hands-on opportunity to learn the latest, most innovative ways that technology can enhance learning and communication for an individual with special needs. Topic focused sessions discuss and demonstrate apps that support skill development so see what's out there to support your child or student!
Whether the diagnosis is autism, or another learning disability, SI walks with you through the exciting and challenging world of technology integration. We can succeed TOGETHER!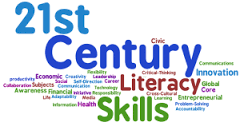 HIGHLY SOUGHT AFTER FOR PROFESSIONAL DEVELOPMENT TRAINING
"The iPad inservice was a great success! Karen Velocci tailored the workshop to the needs of the Mercer County Special Services School District's staff including, classroom teachers, speech therapists, occupational therapists, and physical therapists.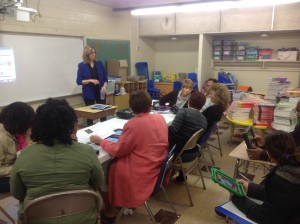 Every discipline was able to gather information to assist with the use of technology within their classrooms or therapy rooms. So many tricks were learned that allow us to restrict access and customize an iPad to meet student needs. This was such a valuable inservice and we will continue to offer this to our staff." …. Nick Pappano, MCSSSD, SLP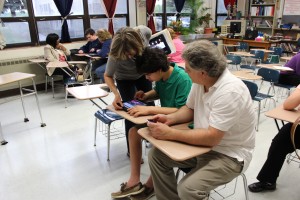 We will empower you to make a difference in the lives of your children and students. SI Services was founded by parents of a child living with autism. The company's unique perspective is based on the love of parents striving to do everything for their child to succeed in life. It is with that drive that the SI has become a strong force in iPad education and training. Look for the 'Family Story' blog detailing how technology has helped our child thrive and how it has helped our family lead a more typical lifestyle. 'Use someone's strengths to help overcome their challenges'