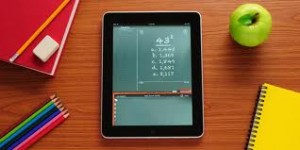 CLASS STRUCTURE CONTENT
. 2 Hour Seminar Sessions present specified topics ranging from basis to in-depth
. Family iPad Classes – Parent and Child classes working together with direct support
Professional Development Staff Training – Inservice support sessions
Individual Consultation, Tutoring and Training Sessions are available by appointment to service families, facilities and districts  
2014/2015 SAW THE EXPANSION OF OUR NEW STUDENT LEARNING CENTER. Special learners benefit from the exposure and useful practice of technology skills for living in a 'technology based' world. Essential skills are learned including attention to task, time management, working independently and proper social interaction when working with others.
2016/17 SAW us greater partner with the Autism Cares Foundation to run our technology programs at both the Technology Lab in Hatboro, Montgomery County as well as the new Autism Cares Foundation Resources Center in Southampton, Bucks County PA.

2017 is focused on the increased Professional Development support for school districts and organizations to keep up with the ever growing and changing landscape of technology driven curriculum.